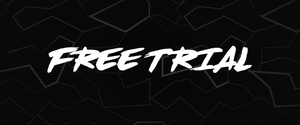 TRY OUT OF REGZ WATER-BASED POMADE FOR FREE
For a limited time only, you can try any of our 5 main pomades. Just pay shipping, and we'll send you a free pomade.
I legit wore my kevlar (helmet) at the range all day while having the Operator Pomade in my hair. At the end of the day, my combover was still perfect, and of course, out of regz.
Best hair products I have used without question! I have thin hair follicles and Out of Regz pomade works perfectly. Does not weigh down my hair nor does it make it look greasy. Adds great texture with strong hold. Easy to use and does the job. Highly recommend!!!
This is the best pomade on the face of the earth. I have tried to find a good pomade that smells good, holds firm, and stays solid for my entire 24 hour shift. This pomade does exactly that. Even after donning and doffing structural gear multiple times during the shift this pomade stays solid and maintains the incredible aroma. If you're not using this pomade you are wasting your money.
Customers signing up will receive a free 2oz Pomade, and we'll send it for just the cost of shipping and tax. (Domestic orders only).
This free trial purchase includes a subscription that auto ships your selected pomade 30 days after the initial order is placed at 20% off MSRP + shipping & tax.
Cancel the subscription any time within the first 28 days of ordering, and we won't send any additional product - it's that easy! We cannot refund subscriptions once they ship.