IS YOUR HAIR PRODUCT LETTING YOU DOWN? That's because it's not made for you.
Out of Regz Pomades are made for a different kind of lifestyle. They're made for the servicemen and women pushing the limits of hair length regulations or firefighters who really put their pomade to the test. They're military, first responders, strength trainers, athletes, and stuntmen; and they need a product they can trust to make it to the end of an intense day.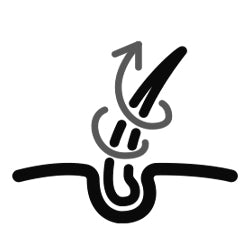 reliable hold
Keep your hair in place, even after the hat and helmet come off. We've made our pomades to withstand the headgear with a stronger, more reliable hold. Take off the gear with confidence.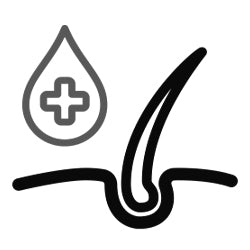 Nourishes & Protects
Having great hair starts with having a healthy scalp. Bamboo extract is essential. It has unique natural cleansing properties that remove excess buildup near the scalp, adding an extra layer of nourishment and protection.
clean look and feel
You won't get a greasy, sticky feel with our pomades. Since it is a water-based formula, it's easier to apply, work through and wash out of your hair. You still get the heavy hold but with a lighter, softer feel.
INFUSED WITH BAMBOO EXTRACT
Bamboo extract encourages growth, strengthens follicles, and revives elasticity for thicker, fuller hair. It also helps prevent hair loss and thinning.
Awesome product! Doesn't give that wet greasy look, has a great hold and natural look! Keep up the good work!
KC. McReynolds
Absolutely great pomade. Held up in the middle of nowhere with humidity so thick and wet I started getting turned on. If you have hair that is "out of regz", slick it back with this.
Alec S.
I love this pomade! It's water based, which makes it easy to wash out when the time comes. Even if I happen to go to sleep without washing it out, I wake up and, for the most part, my hair is still in the same place.
James H.
Really impressed by the amount of product you get for the price. Smells clean and fresh and has all day hold even with repeated helmet wear! Will definitely keep monthly subscription!
Nathan D.
I legit wore my kevlar (helmet) at the range all day while having the Operator Pomade in my hair. At the end of the day, my combover was still perfect, and of course, out of regs.
Quan D.
SHOP POPULAR POMADES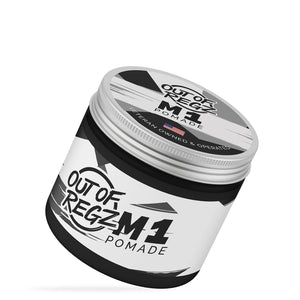 M1 Pomade
LIGHT HOLD | LOW SHINE
An ultra-lightweight pomade with a low to medium hold with very little to no shine.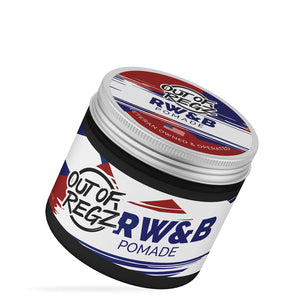 RW&B POMADE
STRONG HOLD | MEDIUM SHINE
Our strongest, most reliable pomade will keep you looking clean all day long.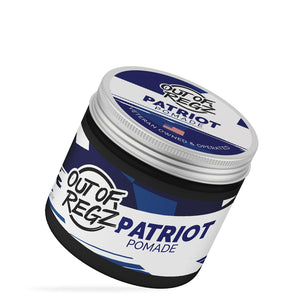 PATRIOT POMADE
MEDIUM HOLD | HIGH SHINE
A medium hold with a healthy shine makes the perfect choice when you need a clean and professional look.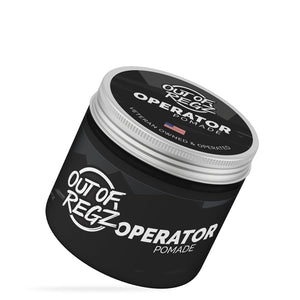 OPERATOR POMADE
STRONG HOLD | MATTE FINISH
A strong hold with a matte finish, the Operator boasts a high resistance to humidity and sweat, as well as hat and helmet hair.